Meet the most experienced Harley team in the region. With over 125 years experience between us, we are excited to share our passion, knowledge and skills with you.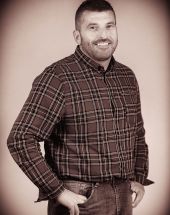 General Manager
Sean Linton
Meet Sean the GM of Harley-Davidson Northern Emirates. With over 20 years experience in the motorcycle and Auto field, he knows that Harley-Davidson customers want great service and is determined to deliver it.
Regional Customer Relationship Manager
Omar Al Tamimi
With a strong history in creating high-end customizations, Omar believes in pursuing perfection through fastidious attention to detail. His pivotal role ensures that our Government, Corporate & private clientele's expectations are not only met, but exceeded on a daily basis. A true Harley fan & consumate professional, Omar is always here to help.
After Sales Manager and Custom King
Brandon Thomas
Meet Brandon, our After Sales Manager and customizing expert. A Harley-Davidson Master Tech from South Africa, Brandon has an encyclopedic knowledge of everything Harley-Davidson.
Sales Manager
Shefa Wakill
As a passionate biker and our Sales Manager, Shefa brings in over 10 years of international experience in the motorcycle industry. With his innate enthusiasm, strong sales and leadership talents he is keen on taking our brand to the next level in terms of market leadership and business sustainability.
Sales Executive
Leslie Fernandes
Leslie is our 'Go To' Sales guy. We think almost everyone in the UAE biking community knows Leslie. He's been in the region since 1998. As an ex-workshop mechanic he knows everything about Harley-Davidson.
After Sales Executive
Roland Seiderer
Meet Roland, our After Sales Executive who is based in RAK Showroom. He has been associated with Harley for 9 years. He is hardworking and always keen on learning something new. Roland is an all-rounder and can guide you on everything related to purchasing your bike. He will always be happy to assist you all the time.
Sales Executive
Nehal Medhat
Nehal is the teams Sales Executive who brings "Glamour" to the brand. Based in RAK showroom, she has over 6 years experience in the motorcycle industry. She will make sure that you receive the friendliest assistance at Harley!
Spare Parts Supervisor
Greg Limjoco
Meet Greg, our Spare Parts Supervisor. He has been in the motorcycle business for a decade. He has an in-depth knowledge of Harley-Davidson aftermarket parts and accessories. He's happy to help you sort out your Harley-Davidson for that next ride.
Marketing Executive
Aastha Sinha
Meet Aastha, a passionate Harley-Davidson enthusiast and experienced marketing professional, she is committed to creating riders events in the UAE and actively engage with you on social media. She's looking forward to giving you the inside track on great deals and product launches.
Senior Accountant
Waqas Ahsan Ansari
Waqas is our numbers guy. A Chartered Certified Accountant, he keeps us on our toes and makes sure that the books are always up to date. We keep on his good side because he has one hand on cheque book at all times. When not looking his excel sheet or Harleys, Waqas can often be found following his passion for combat sports and football.
Accounts and Procurement Executive
Sadeeq Hussain
Meet the most friendly and outgoing procurement and accounts professional, Sadeeq! He is a bike enthusiast and has a calculator by his side all time. He is full of energy and likes to get things done in shortest time.
Workshop Supervisor & Master Tech.
Kannan VR
Meet Kannan, our workshop foreman. A Harley-Davidson Master Tech, many of you already know him as he has been looking after your Harley's in Dubai since 1997. Kannan has serious mechanical skills, knows what you guys want and how to deliver it.
Sales Co-ordinator
Bressa Brignas
Meet Bressa, the teams Sales Coordinator. Bressa has a keen eye for detail and is looking forward to helping you. Whether your goal is to buy a new Harley, customize or buy some awesome new threads, Bressa is here to make the process painless.
Service Advisor
Rachel Jane Bueno
Rachel is our ultra cool Service Advisor. With a keen eye for detail, she will make sure that when you hand over your baby to our team for servicing or repair that it is a painless procedure and that we understand your needs.
Merchandise Executive
Melanie Munsayac
Meet our MotorClothes specialist, Melanie! Very energetic, informative and passionate about the brand, her heart belongs to Harley. Been in the industry since 2008, she is well known among the longtime bikers and our customers. With her friendly approach and knowledge, Melanie is here to help you out with all your riding wear needs!
Senior Mechanic
Rhoderick Billedo
With over 25 years experience Rhoderick is one of the most talented and hardworking mechanics in the Gulf. He knows how to make your Harley engine purr like a kitten. Always smiling, always keen to go the extra mile, you can be sure that your motorcycle is in the best hands possible.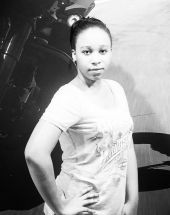 Office Assistant
Kashi Ali Khamis
Young, ambitious and considerate, Kashi is always up on her foot to help you out with anything in the showroom. She likes to interact with customers of different ethnic and learn new stuff she comes across. She says, it is really funny about her that she has never been able to write with her left hand although she is naturally left handed. Say hello to Kashi on your RAK showroom visit!
Office Assistant
Mohammad Shad
Shad is the one who keeps the team working. He is the person in the background who although rarely seen is an invaluable part of our team. If your Harley looks amazing its because Shad has worked hard to make sure that it is gleaming after its service. He's also often found in the company of Rasheed delivering your prized possession to your home. Give Shad a warm 'hello' next time you drop by our dealership.
Documentation Clerk
Ahmed Faizal Abdul Ajees
Meet Faizal, our Registration Champ! He wears his ever smiling face and spends most of the time off site. He goes beyond the extent to make sure you receive the best customer experience.
---
At times we are on the look out for individuals to join us who share our passion and commitment. If this is you and you are interested in working with us, please get in touch